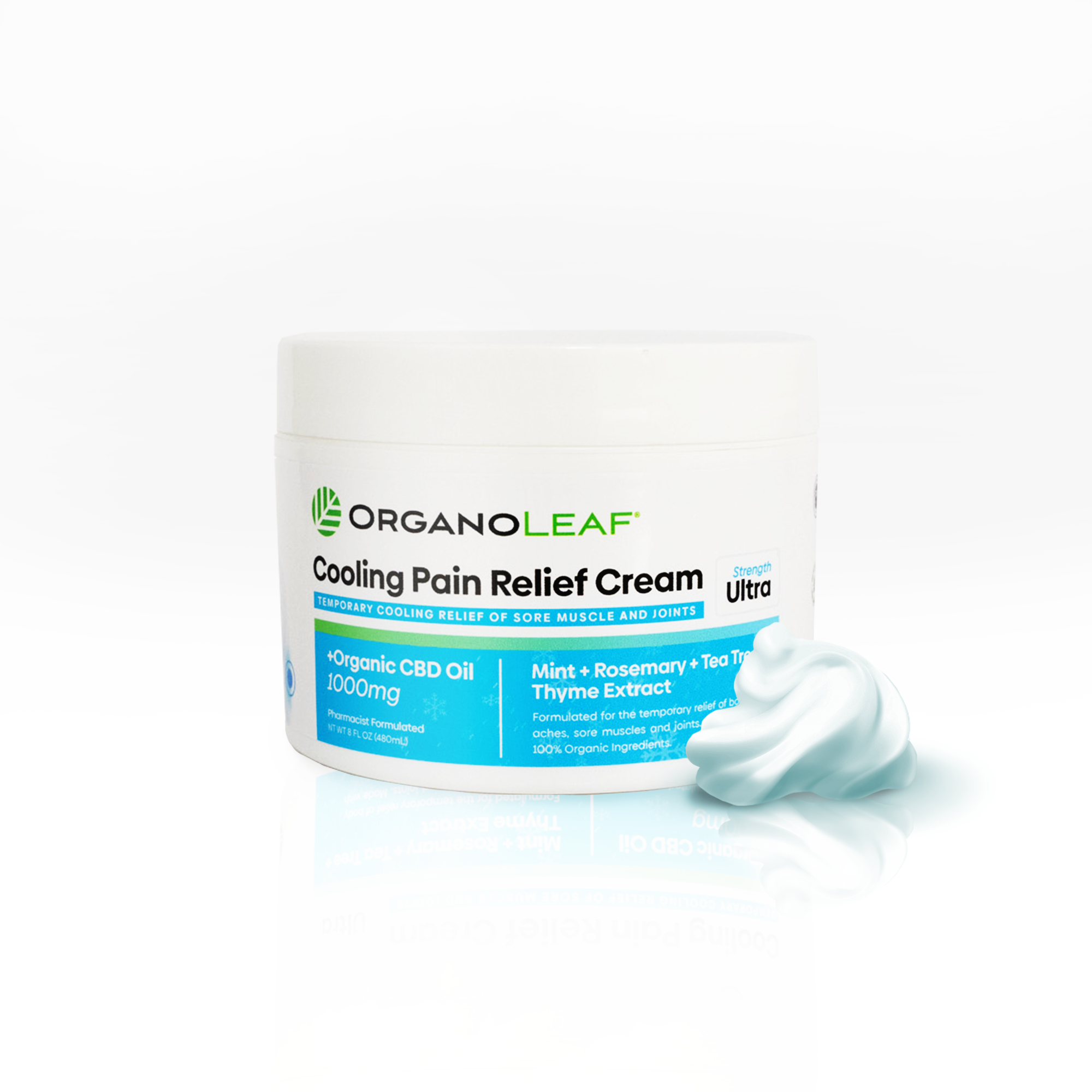 Cooling Pain Relief Cream
Description
Shipping Information
Returns And Refunds Policy
Mint + Rosemary + Tea Tree + Thyme Extract + Organic CBD Oil - 1000mg
Formulated for the temporary relief of body aches, sore muscles, and joints. Made with 100% Organic Ingredients.
Temporary Cooling Relief of Sore Muscle and Joints
Our Cooling Pain Relief Cream is a soothing topical solution designed to provide targeted relief from muscle aches, joint discomfort, and minor pains. This cream combines the power of cooling agents and pain-relieving ingredients to offer a refreshing and comforting sensation while addressing areas of discomfort. This pain relief cream is suitable for individuals dealing with minor aches and pains caused by activities, exercise, or everyday strains. It can be used on various areas of the body, such as the back, neck, shoulders, knees, or any other localized areas of discomfort. Experience the soothing and cooling relief of the Cooling Pain Relief Cream as it targets and eases muscle aches, joint discomfort, and minor pains, helping you find temporary comfort and allowing you to get back to your daily activities with greater ease.
OrganoLeaf only ships anywhere within the United States where our products are allowed to be legally sold. International shipping isn't available at the moment. We offer free shipping on purchases that amount to more than $49. Please allow 2-4 business days for your order to be processed. Enjoy easy online payments through debit or credit cards. All major forms of payment methods are accepted.
Should you feel the need to do so, you have 30 days from the date of purchase to initiate the process. Please contact us at info@organoleaf.com and one of our Customer Care Representatives would be happy to assist you. We typically process approved return/refund requests within 1-2 business days. If your product was purchased through an OrganoLeaf distributor or retailer, you will need to go back to your original purchase location for any return or exchange.