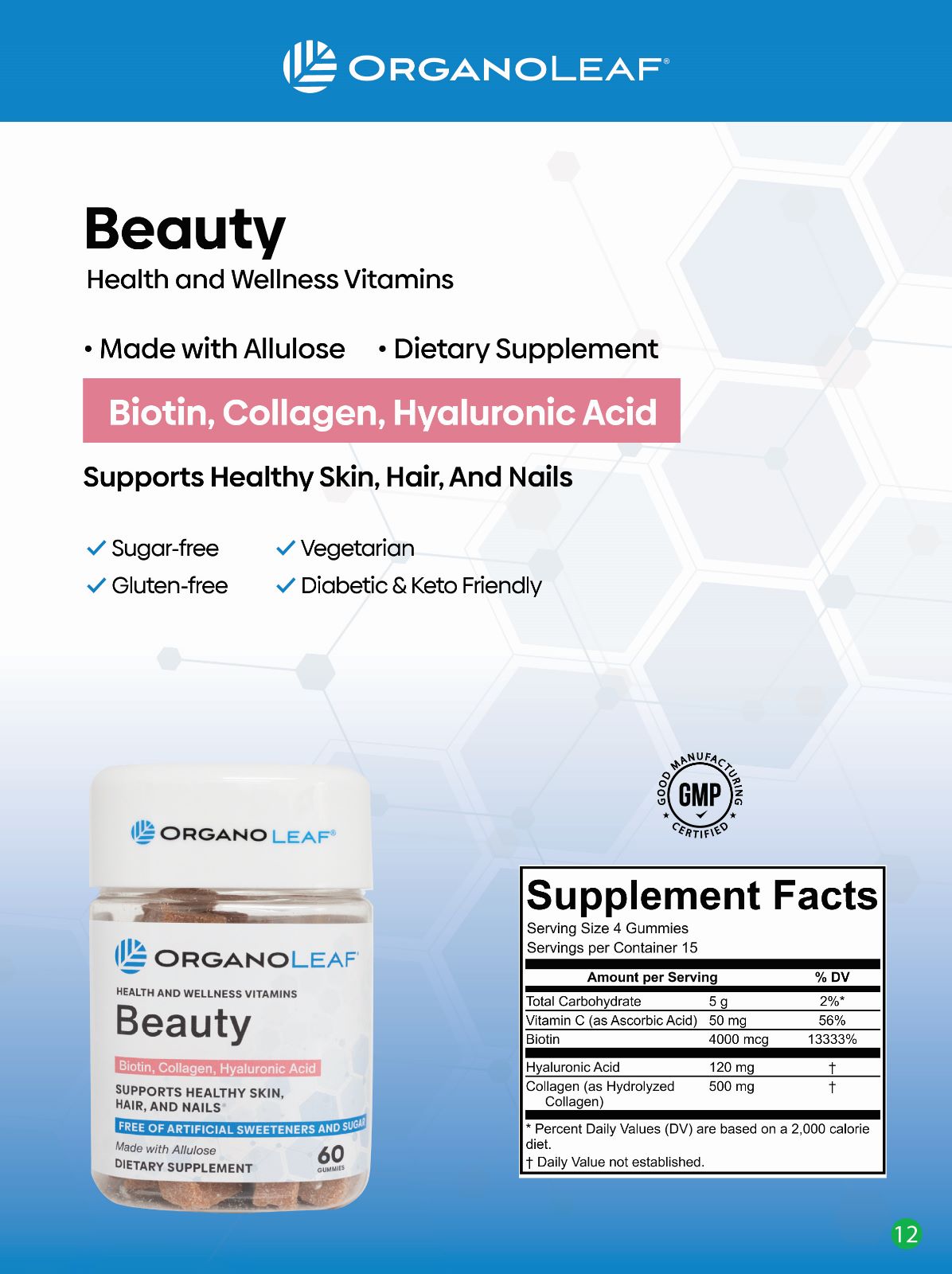 Beauty: Biotin, Collagen & Hyaluronic Acid Sugar-Free Gummies
Description
Shipping Information
Returns And Refunds Policy
Free of Artificial Sweeteners and Sugar. Dietary Supplement. Made with Allulose.
Supports Healthy Skin, Hair and Nails
If you are looking for a delicious and convenient way to boost your health and wellness, look no further than our new nutraceutical gummies. These gummies are made with natural ingredients and contain essential vitamins and minerals that support your immune system, energy levels, skin health, and more. Whether you need a morning pick-me-up, a midday snack, or a bedtime treat, our nutraceutical gummies are the perfect choice for you. Plus, they come in a variety of flavors and shapes that will make you smile every time you pop one in your mouth.
OrganoLeaf only ships anywhere within the United States where our products are allowed to be legally sold. International shipping isn't available at the moment. We offer free shipping on purchases that amount to more than $49. Please allow 2-4 business days for your order to be processed. Enjoy easy online payments through debit or credit cards. All major forms of payment methods are accepted.
Should you feel the need to do so, you have 30 days from the date of purchase to initiate the process. Please contact us at info@organoleaf.com and one of our Customer Care Representatives would be happy to assist you. We typically process approved return/refund requests within 1-2 business days. If your product was purchased through an OrganoLeaf distributor or retailer, you will need to go back to your original purchase location for any return or exchange.