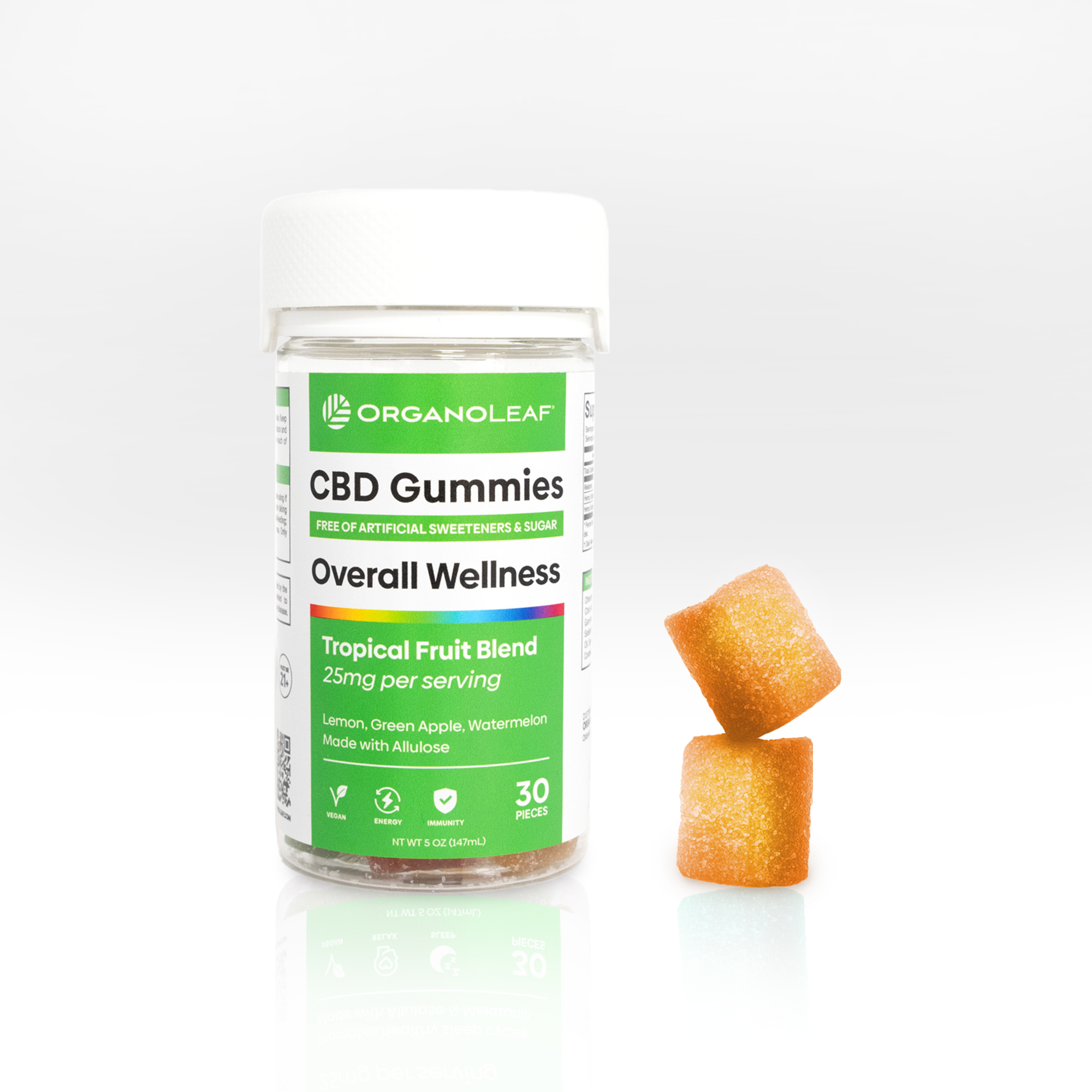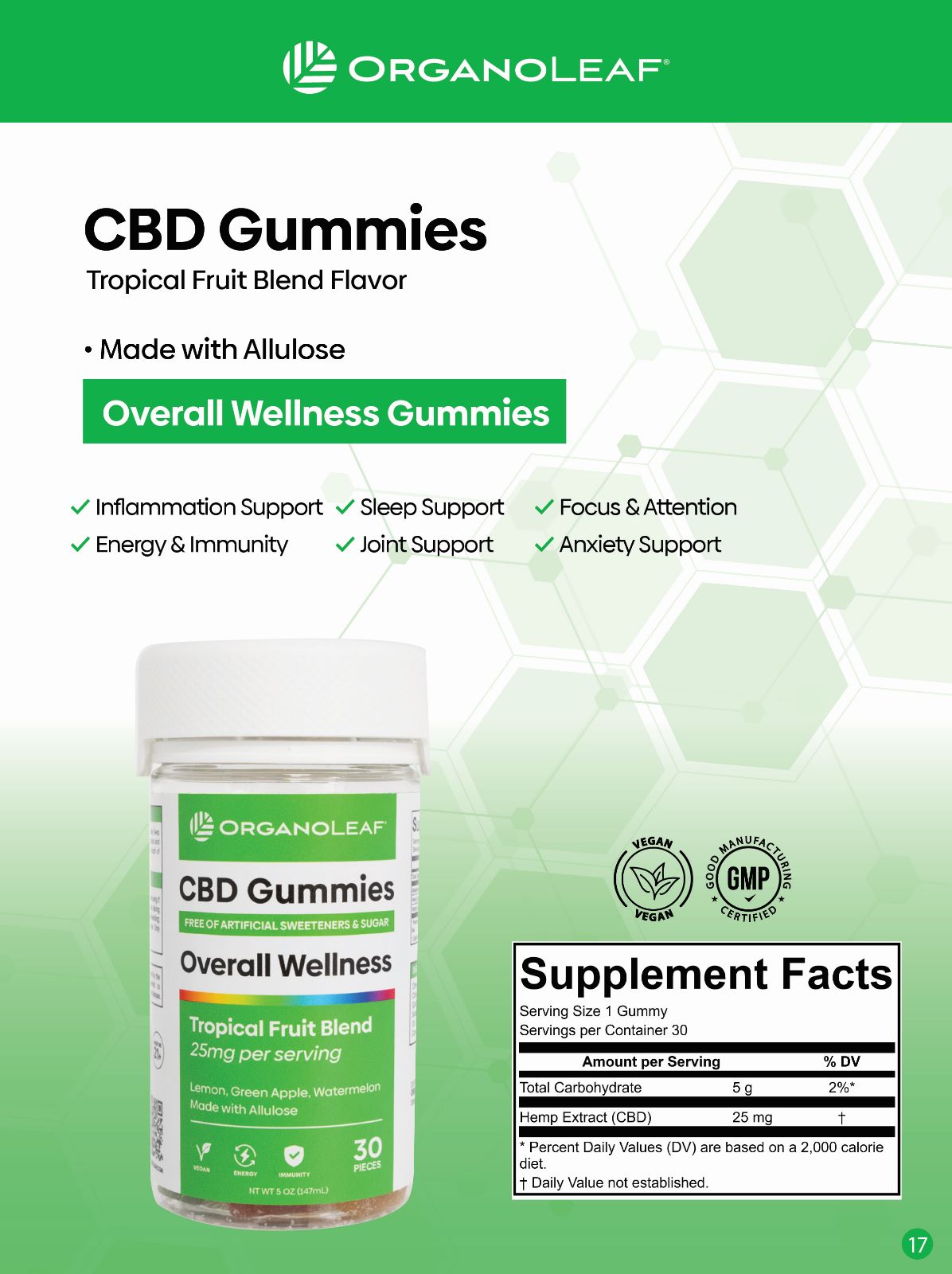 CBD Sugar-Free Gummies - Overall Wellness
Description
Shipping Information
Returns And Refunds Policy
Tropical Fruit Blend - 25mg
Lemon, Green Apple, Watermelon. Made with Allulose. Free of Artificial Sweeteners & Sugar.

Our Overall Wellness CBD Gummies are a premium dietary supplement carefully crafted to support your general well-being and promote a balanced lifestyle. These gummies harness the potential of CBD (cannabidiol) along with other beneficial ingredients to provide a holistic approach to health and wellness. They are convenient and easy to incorporate into your daily routine. They come in a variety of delicious flavors, making them a tasty and enjoyable part of your wellness regimen. By incorporating these gummies into your lifestyle, you can potentially experience the benefits of CBD along with other supportive ingredients, helping you achieve a greater sense of balance, vitality, and overall wellness.
OrganoLeaf only ships anywhere within the United States where our products are allowed to be legally sold. International shipping isn't available at the moment. We offer free shipping on purchases that amount to more than $49. Please allow 2-4 business days for your order to be processed. Enjoy easy online payments through debit or credit cards. All major forms of payment methods are accepted.
Should you feel the need to do so, you have 30 days from the date of purchase to initiate the process. Please contact us at info@organoleaf.com and one of our Customer Care Representatives would be happy to assist you. We typically process approved return/refund requests within 1-2 business days. If your product was purchased through an OrganoLeaf distributor or retailer, you will need to go back to your original purchase location for any return or exchange.
Download Lab Test Results